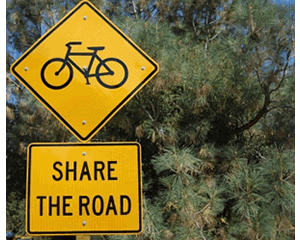 We wanted to share some events and activities that we thought would be of interest to list members. Have a great weekend -- and week beyond, too. If you know of an event that the 18,200+ members of the Cleveland Park Listserv should know about, please email us at events @ fastmail dot net.
Peggy Robin and Bill Adler
Publishers, Cleveland Park Listserv
www.cleveland-park.com
Friday, May 17 at 12 noon, World Baking Day Author Talk by Bryan Noyes.
In celebration of World Baking Day, please join the West End Neighborhood Library and renowned baker and cookbook author Brian Noyes as he discusses his latest work, The Red Truck Bakery Cookbook. Samples provided will also highlight Mr. Noyes's expertise and passion for all things related to baking. About the Author: While the art director of the Washington Post and Smithsonian magazine, Brian Noyes baked pies and breads on weekends in his Virginia Piedmont farmhouse and sold them out of an old red truck he bought from designer Tommy Hilfiger. When a New York Times story sent 57,000 people to his fledgling website in one day, he left publishing behind to launch the Red Truck Bakery in a 1921 Esso filling station in Warrenton, Virginia. The bakery now has two locations, ships thousands of baked goods nationwide, and has earned accolades from Oprah Winfrey, Barack Obama and many national publications. Free. At the West End Library, 2301 L St. NW,
https://www.dclibrary.org/node/63869
Friday, May 17 at 12:30 PM, Lunch Bites Lecture and Exhibit: The First Society of the Cincinnati Eagle Insignias.
The first examples of the iconic Society of the Cincinnati insignia, known as the Eagle, were made in Paris in January 1784 for French members of the Society, who had served the American cause as either soldiers of their king or volunteers commissioned in the Continental forces. The Eagle was designed by Pierre Charles L'Enfant and first made by Parisian craftsmen Nicolas Jean Francastel and Claude Jean Autran Duval, to be suspended from a light blue-and-white silk ribbon symbolizing the French-American alliance. The gold-and-enamel badges were first distributed by the Marquis de Lafayette, at whose Paris home the first meeting of the Société des Cincinnati de France took place. Join Deputy Director and Curator Emily Schulz Parsons for a discussion of these rare insignias and a look at two examples in the Institute's collections, which are featured in the exhibition "Revolutionary Reflections: French Memories of the War for America" (through October 27, 2019). The presentation will last approximately 30 minutes with time afterwards for up-close viewing of the objects. Free. At the Society of the Cincinnati at Anderson House, 2118 Massachusetts Ave NW,
https://www.societyofthecincinnati.org/events/public
Friday, May 17, Saturday, May 18, and Sunday May 19, ACLU - Celebrating 100 Years.
See the website
http://bit.ly/2vZaLsH
for the schedule of events taking place over the 3-day celebration, and register to attend. All events are free and open to the public - ACLU membership not required to attend. Here is one of the panel discussions: "When the Only Tool is a Hammer: Retooling and Rethinking Our Criminal Legal System" - Panelists will address the failures of the current system, and then discuss how alternatives to incarceration are being applied both nationally and here in the District. Here's another: "The Power of the First Amendment in the Fight for Justice" - Activists Rev. Grayland Hagler and Alexis McKenney along with First Amendment expert Lee Rowland explore our right to advocate for civil rights in the District. There will be live musical performances, workshops, student group meetings, interactive exhibits, family-friendly activities, and much more. Plus complimentary Ben & Jerry's ice cream! ACLU100 DC takes place at the Hotel Monaco, 700 F Street. Wheelchair accessible. A sign language interpreter will be available. To request other accommodations, please contact media @ aclu dot org
Saturday, May 18, all day, 1st Annual Cleveland Park Scholastic Chess Championships
at the Cleveland Park Library. Free and open to grades Pre-K through 12. Limited to 100 participants. Register at
https://metrochess.org/
. Registration closes on May 16 at 5 PM. For more information, please email vaughn_bennett @ yahoo dot com. Check in for Sections: K-1, K-3, K-6, K-8, K-12 from 9:30 - 9:55 AM. 1st round begins at 10 AM. Free. At the Cleveland Park Library, 3310 Connecticut Ave. NW,
https://www.dclibrary.org/node/63424
Saturday, May 18 from 10 AM - 6 PM, Gaithersburg Book Festival.
This year marks the 10th anniversary of the Gaithersburg Book Festival, an annual event that has become a literary highlight of spring in the region. As it has for the past decade, the festival this year will bring scores of authors to a park-like setting in Gaithersburg's historic center to talk about their works and sign copies.The book fair offers writing workshops, literary exhibitors, and lots of fun programming for kids in a Children's Village. Food trucks will abound, and live entertainment will be offered at the Brew and Vine Café. Free. At Gaithersburg City Hall, 31 South Summit Avenue, Gaithersburg, MD,
http://www.gaithersburgbookfestival.org/
Saturday, May 18 from 11 AM - 3 PM, Fete Champetre at Maret School.
Come with friends and family to celebrate the pleasure of spring at Maret's 66th Annual Fête Champêtre. This festive tradition combines the amusements and treats of the boardwalk with the charm and delights of a country fair. Enjoy all your favorite games and foods. Relax while browsing among the flea market or try your hand at some carnival games. This is a "rain or shine" event. On the front lawn of Maret School, 3000 Cathedral Avenue NW,
https://www.maret.org/support-maret/fete
Saturday, May 18 from 11 AM - 7 PM, Fiesta Asia Street Festival.
The 13th annual National Asian Heritage Festival, or the Fiesta Asia Street Fair, makes its return to Pennsylvania Avenue. This festival will bring heritage, tradition, and culture to the District. The festival will feature more than 1,000 performers, the perfect visuals to see throughout your Saturday. While the Asian heritage makes up many cultures, the fair will showcase 20 cultures for eight hours. A fun experience for all families, the fair will include dancers, martial arts, Pan-Asian food, Bollywood dancing, and crafts. Free admission. On Pennsylvania Avenue NW between 3rd and 6th Streets NW. More info:
http://bit.ly/2Ypt2f8
Saturday May 18 at 11:30 AM, Family Mural Art Workshop with Luis Peralta del Valle
. Join celebrated Washington, DC artist Luis Peralta del Valle as he guides workshop participants in creating a communal mural that honors the rich tapestry of DC history and culture. The workshop is being offered in conjunction with the exhibition, A Right to the City, and uses the themes of communal engagement and cultural activism as foundations in creating a group inspired artwork. All workshop materials will be provided. This workshop is suitable for ages 6 and above, and adults. About the artist: Born in Nicaragua, Del Valle has garnered substantial praise and honors for his artwork and contributions to the DC arts scene. In 2013 he won the East of the River Distinguished Artist Award and is also the recipient of the 2015 National Museum of Catholic Art and Library Portrait Award. This is part II of the workshop but if you missed the first one you have a second chance so please join us (limit of 40 participants). Register here
http://bit.ly/2EcXXn6
(free). At Anacostia Neighborhood Library, 1800 Good Hope Road SE. More info:
https://www.dclibrary.org/node/63051
Saturday, May 18 from 12 - 4 PM, Taste of Dupont.
This is the 12th annual Taste of Dupont, organized by Historic Dupont Circle Main Streets. Dupont Circle restaurants will open their doors to showcase their signature appetizers, entrées, drinks, and desserts. This progressive lunch encourages patrons to walk from restaurant to tavern with a master ticket to discover new places to try- master ticket is $25 in advance, $40 on the day of the event and will give you access to all 10 or more Taste locations. Pick up Will Call tickets at 9 Dupont Circle, NW on the west side of Dupont Circle starting at 12:45 PM (one-story brick building). Visit
www.tasteofdupont.org/
for more info and to buy tickets.
Sunday May 19 at 4 PM, Bluegrass Concert.
An ensemble from the Annapolis Bluegrass Coalition performs both traditional and contemporary bluegrass sounds in a combination of electrifying picking, soulful singing, and eclectic arrangements. Free. At the Society of the Cincinnati at Anderson House, 2118 Massachusetts Ave NW,
https://www.societyofthecincinnati.org/events/public
Sunday, May 19 starting at 1 PM (gather at 12:30 PM), Tour de DCPL X
. Library staff discovered a great way to explore the facilities, ongoing transformations and expansive resources at DC Public Libraries - by bike! The Tour de DCPL was born in 2010 as a free, community bike ride that visits several of our 26 DC Public Library locations. Register for the 10th Annual Tour de DCPL at http://bit.ly/2W9Uv6S. The ride will stop at Tenley-Friendship, Washingtoniana, Cleveland Park, Mt. Pleasant, Petworth, the Fab Test Lab & Passport Acceptance Office, Watha T. Daniel/Shaw and end at Northwest One. The ride will also explore the Smithsonian Anacostia Community Museum's "A Right to the City" exhibit, which has satellite installations at five DC Public Library locations through 2019. Check out the planned route, approximately 10 miles, on this Google Map (this route is subject to change):
http://bit.ly/2LKaBjR
. Tour de DCPL is a NO DROP RIDE and designated bike marshals will ensure the group sticks together. Please arrive at the Tenley-Friendship Neighborhood Library, 4450 Wisconsin Avenue NW, by 12:30 PM to check-in and sign a waiver. Participants under 18 years old will need a parent/guardian signature. Snacks and water will be provided along the route. All riders must provide their own helmet. More info:
https://www.dclibrary.org/node/62938
Sunday, May 19 at 2 PM, Garden Concert Series: The Gliders.
Join us for an afternoon of music in the beautiful garden area beside Northeast Library. Bring a chair, sit back and enjoy the sounds of The Gliders. A long-time fixture within the Capitol Hill neighborhood, The Gliders are an acoustic four-piece band featuring roots music from blues to rockabilly to soul to country. Founding member Bro Larkin plays guitar and hails from Silver Spring, MD. Marbury Weathered is Greenbelt, MD's most famous harmonica player, and he is also a lead vocalist. Janet and Bill Gilmore are Capitol Hill residents and active users of Northeast Library—Bill laying down the rhythm on upright bass and Janet providing lead vocals, harmonies and some great ukulele strumming. Janet is well known around the Hill as a music educator both from a private piano studio and as the first music teacher at Two Rivers PCS. All four members are retired and enjoy getting together to play. Please note: In the event of inclement weather, concerts are held inside the library. Free. The Northeast Library is at 330 7th St. NE,
https://www.dclibrary.org/node/63643
Sunday, May 19 from 2 - 4 PM, T1D Sports Day – Making Sports Fun and Easy for Kids with T1 Diabetes.
Evan, Type 1 Diabetes (T1D), Varsity Athlete, wants to share how he manages sports and his blood sugar. Come join Evan and his team of friends for food, sports, arts & crafts and giveaways! JDRF and Children's Hospital representatives will be there too! Rain or Shine (Event moves into gym if it's raining.) RSVP:
http://bit.ly/2Y4h0Yx
. Free. At Landon School, Prindle Field, 6101 Wilson Lane, Bethesda, MD.
Sunday, May 19 from 4 - 5 PM, Chamber Music Concert "Homage,"
a free, all-ages chamber music event, performed by three master soloists in a thrilling program featuring Suliman Tekalli, Top Prize winner of the 2015 Seoul International Competition and New York based violinist of the Carnegie Hall Ensemble Connect, Aaron Ludwig cellist of the U.S. Army "Pershing's Own" and Pilgrim Lutheran Director of Music and pianist Jamila Tekalli. The program features the works Ravel Le Tombeau de Couperin, Debussy's Cello Sonata, and Mendelssohn's Piano Trio in D minor, a work rooted in the composer's distinctive precocious and youthful musical style, bursting with brilliance and virtuosity. A reception follows concert. Free on-site parking. At Pilgrim Lutheran Church, 5500 Massachusetts Ave. Bethesda, MD 20816. Video Sample: Prelude, Le Tombeau de Couperin:
https://www.youtube.com/watch?v=76R5L8hdv0M&
. For more information on the concert series:
http://pilgrimbethesda.org/concert-series
Monday May 20 at 7 PM, Book Hill Talk: Aquinas's Philosophy of the Angels.
Gregory T. Doolan, associate professor of Philosophy at The Catholic University of America will lead discussion on Saint Thomas Aquinas' philosophy on the existence of angels. Free. At the Georgetown Neighborhood Library, 3260 R St. NW,
https://www.dclibrary.org/node/64015
Monday, May 20 at 7 PM, Ask a Harry Potter Scholar.
Did you know that there are people who study the Harry Potter series as an academic venture, giving papers at conferences and publishing journal articles and whole books on the saga of The Boy Who Lived? More importantly, would you like to meet one? Join Tolonda Henderson, who has been featured as a pre-performance lecturer for the National Symphony Orchestra at Wolf Trap, for an evening exploring their career as a Harry Potter scholar. Topics will include how they got into the field, what strategies they use to apply an academic lens to the text, and glimpses into their various projects over the last several years. There will be plenty of time for questions, so be sure to bring yours. Tolonda Henderson is an MA/PhD student in the English Department at the University of Connecticut. Their specialization in Children's Literature was inspired by their work as a Harry Potter scholar. Mx. Henderson has recently published an essay on the series from the perspective of fat studies. Free. At Southeast Library, 403 7th St SE,
https://www.dclibrary.org/node/60887
Tuesday, May 21 from 10 - 11 AM, "Ethical Diplomacy"
presented by Charles A. Ray. What is ethical diplomacy, and why is it so important? Is ethical diplomacy even possible in the current political environment? How does this atmosphere impact our ability to carry out effective diplomacy? What is happening in the State Department and how will this affect the nation in 2020 and beyond? Charles A. Ray served as ambassador to Zimbabwe from 2009 to 2012 and to Cambodia from 2002 to 2005. He has been Deputy Assistant Secretary of Defense for POW/Missing Personnel Affairs and is the author of more than 100 fiction and non-fiction books. Ambassador Ray retired from the military with the rank of major in 1982, after serving two tours in Vietnam, and serving in Germany, Okinawa, and South Korea. He holds two Bronze Stars and the Armed Forces Humanitarian Service Medal. Free, but registration is required:
http://bit.ly/2EdpJQm
. This event is a presentation of the Osher Lifelong Learning Institute (OLLI) at American University, 4801 Massachusetts Ave. NW, Room A (1st floor)
Tuesday, May 21 at 3 PM, Celebrating Asian/Pacific Islander Heritage Month Through Fish Eyes: Indian Classical Dance.
Through Fish Eyes, a work that combines art and science, is a unique performance that utilizes the classical Indian dance form Bharata Natyam to create awareness about the world's dwindling marine ecosystems. The ocean comes to life, telling tales of how man and nature co-existed in harmony. The abundant and thriving ocean has now been ravaged by humankind, leaving it in a critical state. We are the hand that has destroyed it. Can we now be the hand of change, or is it too late? This is a work in progress by
Prakriti Dance
[https://www.prakritidance.com/about.html], who will be performing at the Kennedy Center on May 25.For more information, please contact Jay at 202-727-0241. Free. At Georgetown Library, 3260 R St. NW,
https://www.dclibrary.org/node/63989
Tuesday, May 21 at 4 PM, Asian Pacific American Heritage Month: Haiku and Origami.
Join us for collaborative poetry writing and paper folding to mark Asian Pacific American Heritage Month. This program is aimed at tweens ages 10 to 14. Free. At the Palisades Library, 4901 V Street, NW,
https://www.dclibrary.org/node/64013
Tuesday, May 21 from 7 - 8:30 PM, Tuesday Talks: Harry Cooper and Mark Leithauser
. Enjoy an inside look at the process of renovating, expanding, and reinstalling the East Building galleries, which reopened to the public in October of 2016 after three years of behind-the-scenes work. Mark Leithauser will focus on issues of gallery and exhibition design and Harry Cooper will talk about matters relating to the art itself, including the permanent collection, and the changes he implemented. Their complementary perspectives will combine to provide a rich picture of "what all the fuss was about." This is the 5th talk in the 6-part monthly series presented in partnership with the Cleveland Park Business Association and the Cleveland and Woodley Park Village. This event is open to the public and admission is free, but please register at
http://bit.ly/2Hmx81Z
to reserve your seat. At the Cleveland Park Library, 3310 Connecticut Avenue NW.
Wednesday, May 22 from 7 - 9:30 AM, Bike-to-Work Day for Those Who Work At Home.
Why should those with home offices miss out on events such as Bike-to-Work Day or Take Our Kids to Work Day, or any other events planned around workplaces at some distance from home? If you did not get to ride anywhere with a group in the 2019 Bike-to-Work Day (Friday, May 18 - see
http://www.biketoworkmetrodc.org/
for details of DC group rides), this special Home Office Bike-to-Work Day is for you! Please note that you will need some specialized home equipment - an internet-monitor-equipped stationary bike - in order to participate. Then, any time on Wednesday morning between 7 and 9:30, hop on your stationary bike and enter in the URL of the "Bike-to-Work Day for Those Who Work At Home" program (B2W4TWWatHome) and start pedaling. You will enjoy the experience of being able to commune with your fellow work-at-homers while you ride, just as if you were in an IRL biking group, all traveling together towards a workplace. You can click on the program here:
http://bit.ly/B2W4TWWatHome
. Free (except of course for the $1499-$2,999 pricetag of a "smartbike" with internet programs).
Thursday, May 23 from 10 - 11 AM, - 10:00-11:00 AM, Bringing Bread to Washington - A Talk by Mark Furstenberg.
How did he pull it off, this outstanding baker of the United States, so honored with a James Beard medal? Mark Furstenberg has been a White House aide, a manufacturer of copper tubing, a criminal justice consultant, an anti-poverty worker, TV assistant, Washington Post writer and bankrupt merchant. He's gone from macro to micro. Mark Furstenberg is the owner of Bread Furst, a neighborhood bakery in DC. When he opened Marvelous Market in 1990, he introduced European-style baking to a Wonder Bread city. Customers waited in line to buy the maximum two loaves each was allowed. He expanded, then he failed. He soon opened a sandwich shop near the White House. Then it became too hard. Now his bakery is just right. He was honored with the James Beard award as America's Outstanding Baker in 2017. Free, but registration is required: http://bit.ly/2LLY7s0. OLLI at American University, 4801 Massachusetts Ave. NW, Room A (1st floor).
Thursday, May 23 at 6 PM, SAAM Fellows Lecture: Returns, Refugees, and Refusal: Art, War Memory, and the Politics of Representation
with Viêt Lê. Join critically acclaimed artist and writer Viêt Lê as he responds to SAAM's exhibition Tiffany Chung: Vietnam, Past Is Prologue. Lê speaks about themes of representation and memory which inform his perspective on contemporary art and the legacy of the Vietnam War. Free. At the Smithsonian American Art Museum, McEvoy Auditorium, 8th and F Streets, NW,
https://s.si.edu/30quaAK
Thursday, May 23 at 6:30 PM, Maritime Archaeology of the Betsy: A Merchant Ship at War.
Underwater archaeologist John D. Broadwater discusses his work as the principal investigator for the Yorktown Shipwreck Archaeological Project, conducted 1978-1989, that located and examined British supply ships sunk off Yorktown, Virginia, during the climactic campaign of the Revolutionary War. The talk will last approximately 45 minutes. Free. At the Society of the Cincinnati at Anderson House, 2118 Massachusetts Ave NW,
https://www.societyofthecincinnati.org/events/public