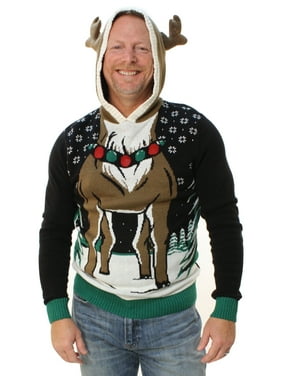 by Peggy Robin

The "Get Out" events column is back this week….with an actual (not virtual!) event! It's Wunder Garten's annual Ugly Sweater contest!

Event info and registration: https://www.eventbrite.com/e/annual-ugly-sweater-party-at-wunder-garten-for-winterfest-tickets-130730495431

Date And Time: Sat, December 5, 2020, 6:00 PM – 10:00 PM EST
Location: Wunder Garten – a capacious outdoor beer garden in NoMa (1101 First Street NE)
Free! (does not include beer)
Prizes for the top three ugliest outfits.
Masks required.

NOTE: All events hosted by Wunder Garten are operated within the COVID-19 guidelines set forth by the District of Columbia and guidance issued by the CDC.

This event is described as "covid-friendly" and by that, I think they MEANT to say "friendly to people who are safety-conscious about avoiding covid-exposure." The inapt shorthand in the phrasing sure did make it sound like they want to encourage the little coronavirus critters, didn't it?

See all the WinterFest events at Wundergarten (including a "Pets with Santa" photo shoot on Sunday, December 6 from 1 – 5 PM, a benefit for City Dogs Rescue & City Kitties

If any of our daring list members go and compete for the ugliest holiday sweater, please, please send us your pictures. We'd love to see your "Pets with Santa" photos, too!

The best way to display your photos on the CP Listserv is to create an online album using a file-sharing site, such as DropBox, iCloud, GoogleDrive, et al., or any other your own personal website or blog. Be sure to set the album to "public viewing" and provide the link in your message to clevelandpark@groups.io.

What about posting the photos as attachments to your message to the Listserv? Please don't!! And that gives me the opportunity to explain some things about attachments on the CP Listserv – information that a LOT of list members could use:

Just remember this simple phrase: ATTACHMENTS suck! Avoid them if you can!

Why? Have you never heard people talking about how much they HATE attachments? Lots of list members will simply refuse to click on an attachment. (They know that's the best way to avoid picking up any malware or computer viruses that could be lurking in an attachments….even if one has the most up-to-date screening program in use.) Attachments are slow to download and they eat up your data if you are on your smartphone. To open and read an attachment on your phone or tablet, you'll need a bulky, space-hogging program like a PDF reader, or MS Word, or who-know-what kind of format reader for that particular attachment. Attachments are so late '90s! So for everyone's sake, SKIP the attachments!

For those who will ignore all of the above and insist on sending us a photo as an attachment, here's what you need to know: The Cleveland Park listserv can transmit successfully to its subscribers no more than 5 attached photos in a message, and the the combined size of all attached photos must be under .5 MB (under 500 KB. That is the size limit we selected when we set up the CP Listserv at Groups.io in 2019. But it's worth repeating: If you can skip the attachment, please do!
------------------
The "Get Out!" (or "Stay In!") column is published on the Cleveland Park Listserv and on All Life Is Local on Thursdays.