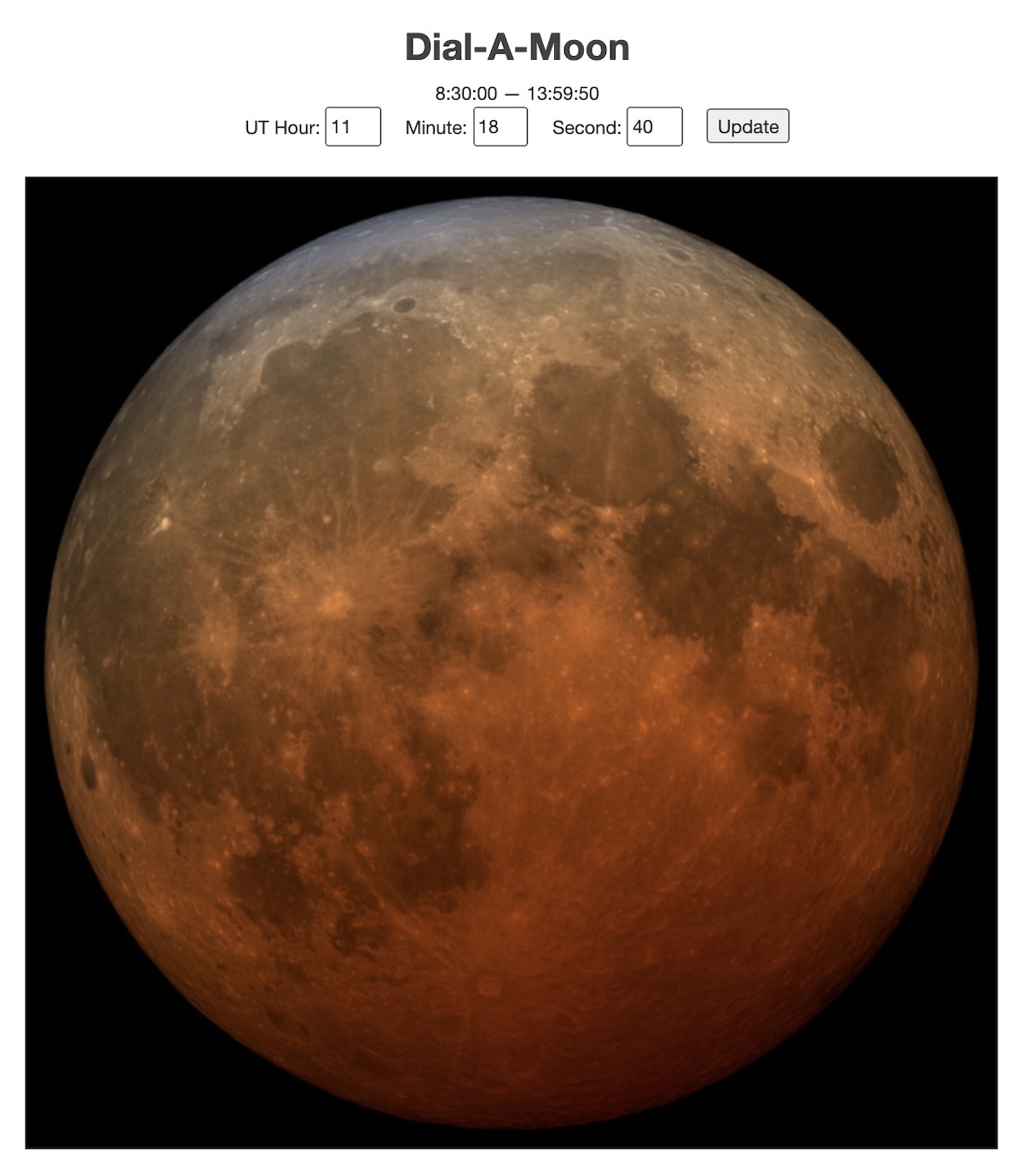 Image Credit: NASA's Scientific Visualization Studio
by Peggy Robin
The event for this week's "Get Out!" column is, once again, not waiting on the usual Thursday publication date to debut. This astronomical event is happening in the wee hours of Wednesday morning, and if the skies are clear, it will be well worth the pre-dawn wake-up.
It's the Flower Blood Moon, a "super moon"....with a twist of partial lunar eclipse. Here's what you need to know, courtesy of my favorite gang, the Washington Post's
Capital Weather Gang
:
"If you glance skyward during the predawn hours Wednesday and the moon is bathed in an eerie red glow, don't be alarmed. Parts of the western United States will be treated to a total lunar eclipse early in the morning, while skywatchers coast to coast can enjoy a bright full moon.


"Some are even calling it a "super flower blood moon," making reference to its apparent size in the sky, the abundance of blooms at this time of year and the color the moon will turn during the eclipse."
As for optimal viewing....if you can hop on a plane for the West Coast, that's your best bet. But for those of us here on the East Coast, DC is just far enough south to give us a glimpse of the partial eclipse. Here's the advice from CWG: :
"If you live in New England, you're out of luck when it comes to the eclipse. You'll still see a full moon — one that some are calling a "supermoon" since it is marginally closer to Earth and therefore appears marginally brighter and larger — but it will set before the total eclipse begins.
"In Boston, Earth's penumbra, or more diffuse, broad shadow (which is very faint), will nick the left side of the moon beginning at 4:47 a.m., but the moon will set at 5:16 a.m. Eastern time, nearly two hours before the total eclipse is slated to start. New York and Philadelphia will be in a similar boat.
"Washington and Baltimore are right on the cusp and will witness the umbra, or darkest part of Earth's shadow, make contact with the edge of the moon before it sets. It still won't be anything to write home about; in D.C., for instance, the partial eclipse begins just three minutes before the moon sinks below the horizon at 5:47 a.m.
[Source: Capital Weather Gang:
Blood moon, total lunar eclipse to dazzle western U.S. on Wednesday morning
Want to see the Super Blood Flower moon /eclipse as if you were on the West Coast? After more than a year of pandemic-induced life online, you know there's going to be a virtual-reality substitute for nearly everything these days -- and here it is (as explained by the New York Times):
"As a consolation for those elsewhere in the country, the Griffith Observatory is hosting a live feed of the eclipse on its website from 1:45 a.m. to 5:50 a.m. Pacific. That means people in the Eastern time zone who wake up early enough can watch some of the show online."
[Source: When to Watch a Lunar Eclipse and Supermoon in Late Night Skies
Oh, and one more thing..... We really should call this one the Flower Blood CICADA Super Moon!
-------------
Still Life with Robin is usually published on the Cleveland Park Listserv and on
All Life Is Local
on Thursdays, but this one had to be on Tuesday due to the timing of the Flower Blood Cicada Supermoon -- with or without eclipse.