Celebrate Chevy Chase DC Day September 17, 1 - 4 p.m. hosted by the Chevy Chase Citizens Association (CCCA),
Date and time

Sat, September 17, 2022

1:00 PM – 4:00 PM EDT

Location

5601 Connecticut Ave NW

Washington, DC 20015

All the festivities will be held in the outdoors with most of them occurring on the commons between the Chevy Chase Library and the Community Center. Everything is free to the public.

Entertainment and events include:

• DC's own Little Red and the Renegades as they perform their party sounds of Zydeco, New Orleans Funk & Swamp Rock.

• Chevy Chase's own arts organization, Ch/Art, will be showing works by local artists and will be conducting a paper-bag puppet making activity.

• We will also have sidewalk chalk art for the kids in front of Artsy Beast.

• Other entertainment includes face painting, balloon twisting, juggling, and a caricature artist.

• The DC Police Department will be providing a prescription drug takeback program for expired meds.

• A new event: free raffle for prizes donated by local stores.

Schedule of Events:

• Keene Taylor, Historic Walking Tour, Starts at the Avalon, 11-noon

• Little Red and the Renegades, Center Stage, 1-4PM

• Zumba Dance, NW side of the CC library, 1-1:30PM (bring sneakers)

• Chair Yoga, NW side of the CC library, 2-2:30PM

• Ballet Demonstration, basketball court, 3:15-3:45PM

• Adult Yoga, basketball court, 1:30-2:15PM (bring a mat or towel)

• Kids Yoga, basketball court, 2:30-3:15PM (bring a mat or towel)

• CM Mary Cheh Speaks, Center Stage, 1:30PM

• CM Janeese Lewis George Speaks, Center Stage, 2PM

• Free Raffle for valuable prizes. Center Stage, 3:45PM

Register

Go to our website for a complete updated schedule. You can get free tickets at the CCCA table on the day of the event for a complementary ice cream and cupcake.

Chevy Chase DC Day will be following all CDC and DC Health protocols as the celebration strives to keep children and adults safe and healthy.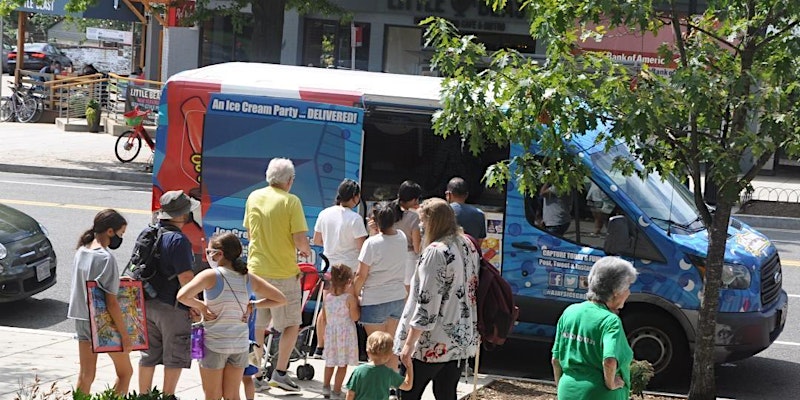 Chevy Chase Citizens Association

P.O. Box 42210

Washington, DC 20015

--------------