by Peggy Robin
Attention, all you math nerds who love irrational numbers - and all who love PIE: Your favorite day is fast approaching! It's almost PI DAY, which falls, of course, on 3.14 -- and if you want to be precise, arrives exactly at 1:59 and 26 seconds -- that's this coming Tuesday.
What do you do to celebrate
PI DAY
?
You bake a pie, any type from pizza to pecan to pumpkin to pi-neapple....you decide! And you decorate the top with the Greek letter π.
Like this: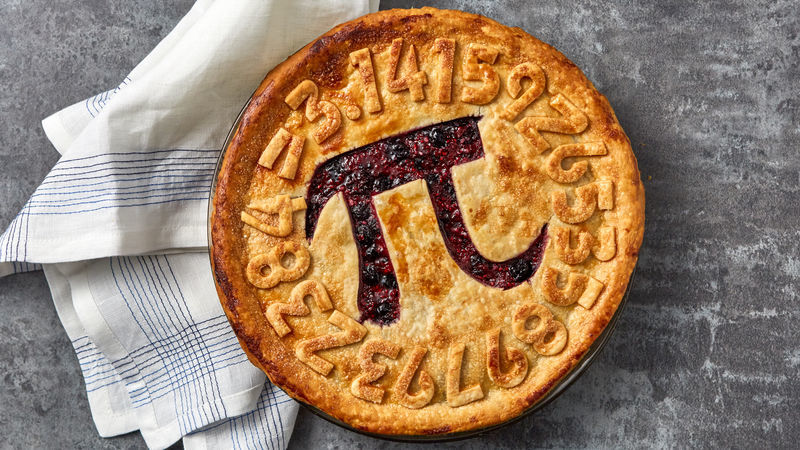 Some people celebrate Pi Day by putting a pie pan on their head as a hat, running outside on the afternoon of 3.14 at precisely 1;59 and 26 seconds, and they start shouting out all the digits of Pi as far as they've been able to memorize them. You can also sing the Pi song:
And now for what really makes a holiday festive! Presents! Well, the things below are not entirely free, but you will get some pretty good discounts!
7-Eleven
is offering a whole pizza for just $3.14 (in-store only) on 3.14:
Whole Foods Market / Amazon Prime members
will get $3.14 off whole large-size cherry and apple pies from the Whole Foods Market Bakery on 3.14. (No other pie flavors, brands and sizes are included in the offer.) This deal is only available for in-store purchases, and you must identify as a Prime member to receive the discount.
Have a hap-PI Day!
--------------------------------
Still Life with Robin is published on the Cleveland Park Listserv and on
All Life Is Local
on Thursdays.